Sometimes crisis, major life transitions, or an ongoing situation might make it difficult to fully participate in life. The good news is that no matter what we are going through, God's love never fails, and He has called us as a community of God's people to care for God's people—each other!
Our staff is available to provide spiritual support and encouragement during times of crisis or transition. You don't need to deal with serious illness or injury, death of a family member or family crisis alone. One of our pastors get you the care you need.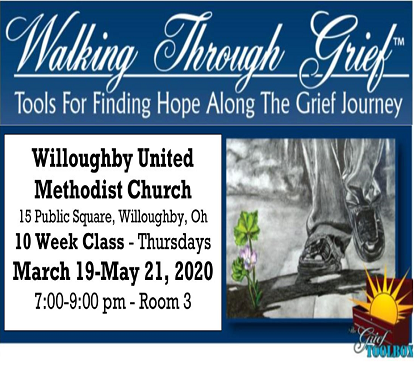 Our next 10 week "Walking Through Grief" class will begin on Thursday, March 19th, 7-9 pm in Room 3. Our goal is to be the "arms of Jesus" to people who are grieving the death of a loved one & give them much needed tools, support, encouragement & hope in their grief journeys. Over 200 people have come through this program since it was started in 2014, and this will be the 4th class session to meet at WUMC. Many in our own congregation have come through the program & found help.
This class is open to anyone in the community, so if you know of someone who might need this type of important grief support, please pass this info along. All materials are provided FREE of charge & there is no cost to attend. Please register below or request more information. Group facilitator Cathy Schneithorst will confirm your registration or contact you to answer any questions.