Come as you are. Our church family varies in how we dress.
From jeans to suits, we hope you'll join us in a worship.
"If we clothe ourselves with humility, then no matter how we dress, we will honor and reflect Christ."
– John Bloom
Sunday October 1st Worship Link
HERE
Electronic Attendance Link
HERE
(if you are viewing our service via livestream we would love to know, please complete the Electronic Attendance form)

Condolences are extended to the family of:
Robert R. Riggin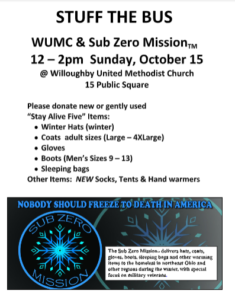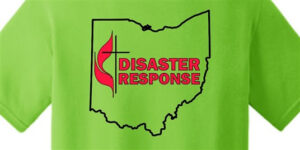 ERT Basic Training Class to be held at Chardon UMC Saturday, November 11, 9:00 a.m. – 5:00 p.m. (registration starts at 8:30 a.m.)
At a United Methodist Committee on Relief (UMCOR) Early Response Team (ERT) Training you will learn how to interact with survivors, help survivors recover belongings, tarp roofs, safely remove debris, and more! This class will be led by trainers Mike Williams and Bob Catchpole.
Cost is $25.00 and includes class materials, food, t-shirt and the cost of the UMCOR required background check. When registering, please be sure to use your LEGAL NAME, no nicknames. Upon successful completion of the training and background check, you will get your UMCOR ERT badge, which is valid for 3 years.
Here is the link to register: https://ert_chardon.eventbrite.com/
Please register ASAP so that enough t-shirts and food can be arranged.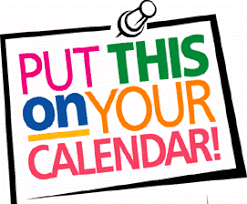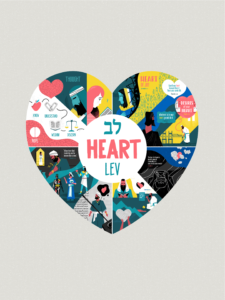 We are doing a six week word study of the famous Jewish prayer, the Shema. We will look at the Hebrew words for HEART, SOUL, STRENGTH.

When: Monday's (Through Oct. 16th)
Time: 7:00 to 8:30 pm.
Where: class will be both in person in Rm 5 on the lower level and on Zoom.

ear O Israel, the Lord is our God, the Lord is one. And as for you, you shall love the Lord your God with all your heart, with all your soul, and with all your strength.
Brown Bag Book Club
Do you love to read? Would you like to discuss meaningful books with other Christians that are NOT bestseller trash?
We will read one book per month and have a lively discussion about the content.
Thursday, October 19th at noon
in the Garth (weather dependent)
October's Book is: The Shack by William Paul Young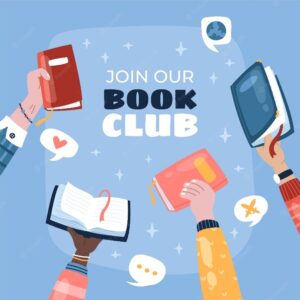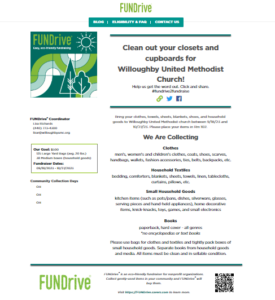 We are happy to announce another savers fundraising drive starting immediately. Please bring your soft goods (clothes, bedding, shoes, towels and curtains) books and small household goods to the church. You may place them in room 102.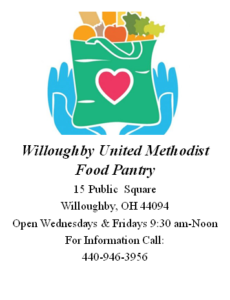 Second Thursday of the Month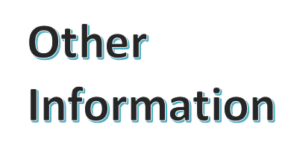 Bishop Tracy S. Malone Outlines the Pathway for the Disaffiliation and Separation
Link Here
"Forget the former things; do not dwell on the past. See, I am doing a new thing! Now it springs up; do you not perceive it? I am making a way in the wilderness and streams in the wasteland." – Isaiah 43:18-19 (NIV)

Greetings in the name of our Lord and Savior Jesus Christ!

God is doing a new thing in the East Ohio Conference and preparing a way for new vitality within our structures and local churches and making provision for a future with hope.

During the 2023 East Ohio Annual Conference members made a courageous and faithful decision, voting to transition from 10 districts to four, effective January 1, 2024. The Book of Discipline of The United Methodist Church gives the Annual Conference the responsibility for determining the number of districts and gives the bishop and Cabinet the responsibility to draw the district boundaries. The Cabinet and I spent three days in retreat and have done the intentional work of remapping the district boundaries.

We continue to be confident that by reducing the number of districts, remapping the areas of each district, creating a new district leadership structure, and deploying super intendency teams to each district, we will strengthen, support and further the resourcing of pastors, local churches, and faith communities. This restructuring of the districts will also help us provide greater stewardship and alignment of resources. Having four districts instead of 10 will allow for us to re-direct more attention to the local church, provide greater flexibility with resources, generate more opportunity for creative ministries and the possibility for starting fresh expressions and new faith communities.

Each district is an extension of the East Ohio Conference and will have as its mission to provide community, for clergy and laity, with a continued focus on increasing the capacity for disciple-making, reaching new people, leadership development, mission, social witness, and strengthening the connection to the East Ohio Conference. Each district is an integral part of the East Ohio Conference structure and will continue to serve the purpose of connecting, resourcing, and equipping pastors, congregations, and faith communities in the fulfillment of our mission of "making disciples of Jesus Christ for the transformation of the world".

There is still more work to be done. On October 25, I will announce the assignments of the current superintendents, and they will begin ministry in the new districts January 1, 2024. In January, the superintendents will plan a gathering in the new districts for a time of worship, connection, and celebration.

In the next few months, there will be more information forthcoming about district structure, leadership, office locations, staffing, and more. To help shepherd this important missional work in transitioning from 10 districts to four, I have formed a re-districting administrative team consisting of the executive directors of Connectional Ministries, Communications, and Financial & Administrative Services, chairpersons of the Board of Trustees and the Conference Council on Finance & Administration, the Conference chancellor, and the executive assistant to the bishop. We will be engaging ministry leaders in the East Ohio Conference to help shape the structure and leadership teams of the districts.

This is a time of remarkable opportunity! I invite us all to be in prayer together as we live into this new and exciting way of being connected in ministry and mission together. I encourage us to be open to how the spirit of God is moving among us as we think anew and afresh about how we will continue to live into our shared vision of equipping and resourcing every pastor, local church, and faith community in the East Ohio Conference as we each grow in our capacities to be disciples, to make disciples, and to mature disciples of Jesus Christ; to be agents of God's healing, hope and transformation in our communities and throughout the world; and to reach new people, younger people, and a more diverse people.

Your Partner in Ministry,

Bishop Tracy S. Malone

Naming the Districts

You are invited to submit names for the new districts for Conference leadership to consider. As you pray and consider the new movement in Christ in the East Ohio Conference, you are encouraged to dream and imagine new district names:

that celebrate that we are one body in Christ and that our oneness transcends boundaries, and
that recognize that we are one in relationship to Christ, one in relationship with each other, and one in relationship with our shared vision and mission.

Proposed district names that emphasize the mission and ministries of the East Ohio Conference of The United Methodist Church should be submitted to Executive Director of Communications Rick Wolcott via e-mail at
wolcott@eocumc.com by Friday, October 6. The submitted names will be shared with the bishop and Cabinet.


Churches in Each District

New district boundaries were created with a focus on mission. In most cases, all East Ohio Conference churches in a county are in the same district. But in a few cases, because of mission, a church in one county has been placed into the district of a neighboring county.

View the churches in each new district, listed alphabetically by county.
CONNECT WITH US
Follow our social media outreach and stay connected with the latest updates, newsletters and ministry events.

The information on this site is the property of Willoughby United Methodist Church. No broadcasting or duplication of any sermons allowed without permission from Willoughby United Methodist Church.
15 Public Square
Willoughby, OH 44094
(440)942-9068
Office Hours M-F 8:30am-2:00pm
Staff takes lunch 12:30-1:00 pm